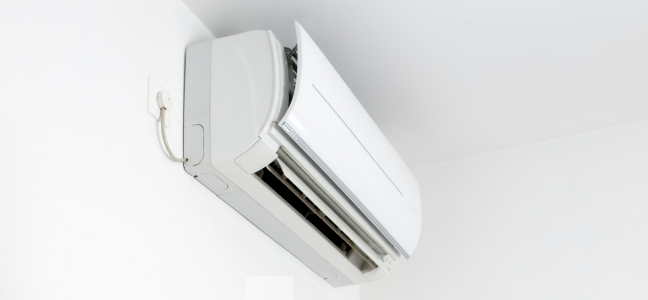 As an established air conditioning company with a reputation for great service, ACL Refrigeration & Air Conditioning are committed to providing the very best solutions to our customers.
When you choose us to perform your air conditioning installation, not only will we supply the best equipment, fitted by our experienced team, we also offer air conditioning servicing and year-round maintenance that is second to none.
We've got to grips with the nitty-gritty and the nuts and bolts of wall, ceiling and cassette-mounted units from key manufacturers like Daikin, Toshiba and Mitsubishi. And, because we always over-deliver, we make it our job to know everything there is to know about energy saving technology (and other cool stuff) so that you can save money with which to spend on the finer things in life.
Consulting with you on your exact requirements and budget, we'll show you a wide range of options and help you choose a solution that serves you best. Whether you need extensive office air conditioning, server room air conditioning or something that fits in your home, we can certainly help.
From the commercial air conditioning ranges from Daikin, Toshiba and Mitsubishi to convenient, portable air con units, here at ACL Refrigeration, we not only know our onions, we know our air conditioning too. Our engineers can offer valuable advice to ensure you pick products that are fit for your purposes.
All the products and materials we supply meet and exceed current legislation. We can service and repair your equipment over the long-term to help prevent bacterial growth and keep your apparatus purring like a well-tuned engine. We can even include maintenance contracts that can cover parts and labour for a great value, fixed monthly fee because we're nice like that.
When you take up our Planned Preventive Maintenance (PPM) service, we'll be able to keep your equipment in excellent working order, optimising its efficiency and reducing the likelihood of any breakdowns. Cleaning, adjusting, lubricating and timely replacement of important components dramatically reduces your ongoing costs, ensuring comfortable enjoyment of your air conditioning and avoiding unnecessary breakdowns.
So, if you're ready to discover how we can help you and experience our fantastic air conditioning installation and servicing solutions and live in the York, Leeds, Sheffield or surrounding areas, beat the rush and give us a call on 0113 350 2989 or contact us.